A Systematic Process that Works
It's time To Generate More Revenue With LinkedIn
In 2002 we started our company as a virtual telemarketing company and focused on helping clients generate a predictable stream of highly targeted leads for their business.
In 2015 we switched our focus to the LinkedIn platform.
Today we help our clients turn their LinkedIn accounts into a new sales revenue system.
Most companies either can't generate new revenue from LinkedIn or aren't getting the volume of new business they could be.
Having worked with hundreds of organizations over the past 20 years, we have identified four core areas of struggle:
Lack of a systematic sales process – you can't skip steps in the process and expect it to succeed.

Non-existent precise marketing plan – you need a plan with a realistic budget, and you need to work that plan over a period of time.

Not sure exactly who buys your product or service and why they buy it.

A trust gap exists – your prospects aren't sure you can deliver on your promise to them.
Our LinkedIn services will help you build your system to produce a predictable flow of your best prospects and monetize the LinkedIn platform.
Here is what we have done on LinkedIn over the past six years,
Worked with 100+ clients on the platform

70K+ new connections made on LinkedIn

14K+ marketing qualified leads generated

2,800+ sales qualified leads generated

$4M+ in new sales generated

$40M+ in pipeline opportunities added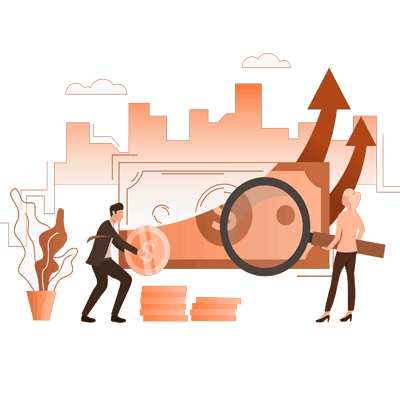 Help us to understand your biggest growth needs and we'll see if and how we can solve them using our proven system.